Elegantly designed and aesthetically premium, Tenwin TW-N12 Neckband earphones has stardom etched all over the earphones. Crafted by the masters for the artist in you. Bring music into your soul and style into your life with the all new TW-N12.
---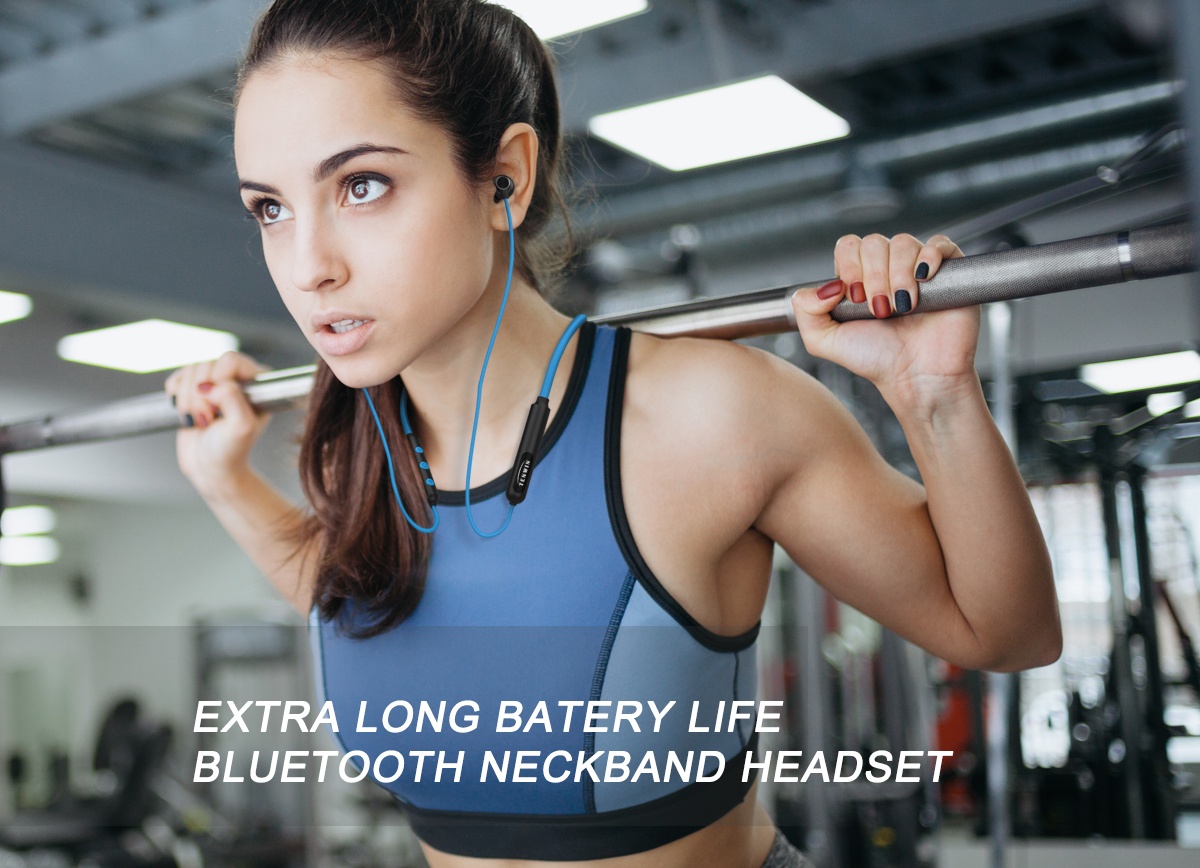 ---
ELEGANTLY POISED. CRAFTED FOR DELIGHT.
Embark on a stylish adventure every single day you step out of your house. Tenwin TW-N12 blends style and sound into a unique proportion giving you the best experience.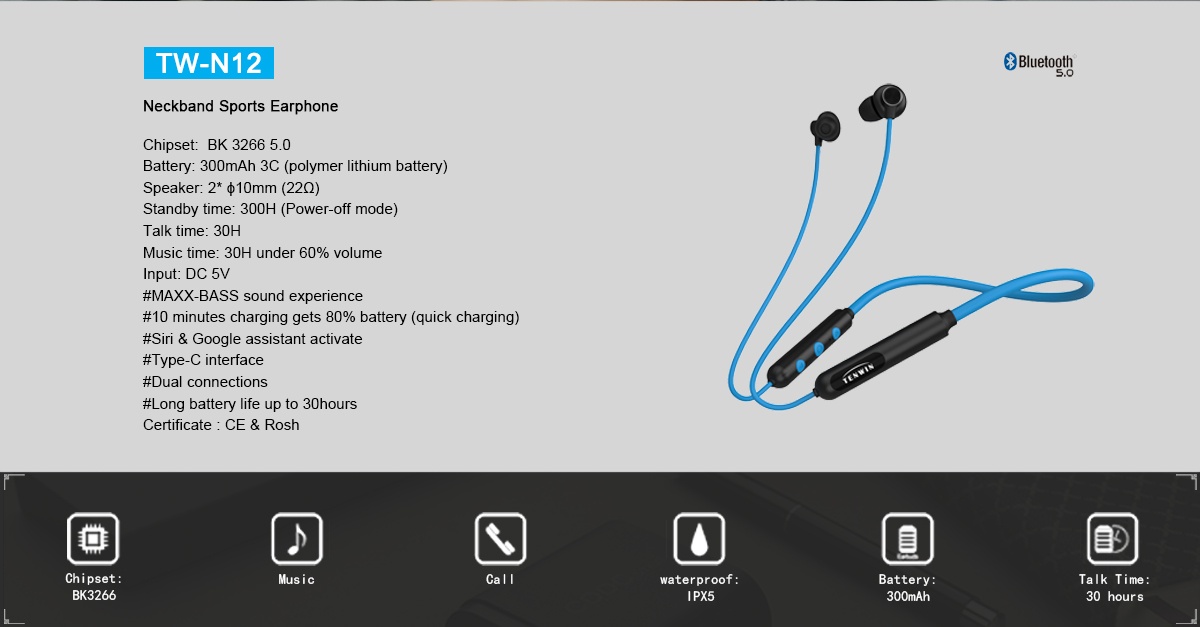 ---
The Wireless way
The Tenwin TW-N12 Bluetooth Sports Neckband earphones is facilitated with the Bluetooth V5.0 technology that allows 2 times accelerated communication and a well-built connection for the smooth functioning, Lower power consumption.

---
POWER THROUGH YOUR ROUTINE
Unlimited power for up to 30 hours with Type C Fast Charging to ensure your day is brewed with music powering your commute, work and training.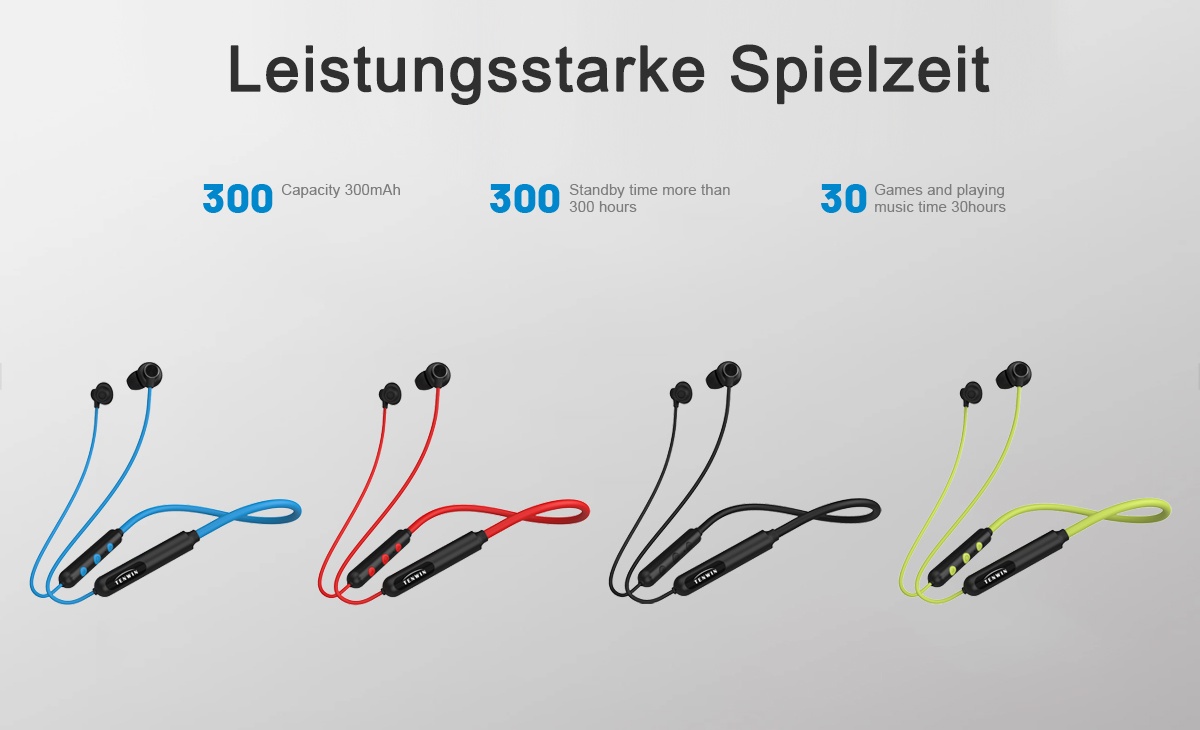 ---
ALL WEATHER STUNNER
Dawn to dusk and through all weathers, Tenwin TW-N12 gives you the power to explore the outdoors without worrying about dust, sweat or the rain.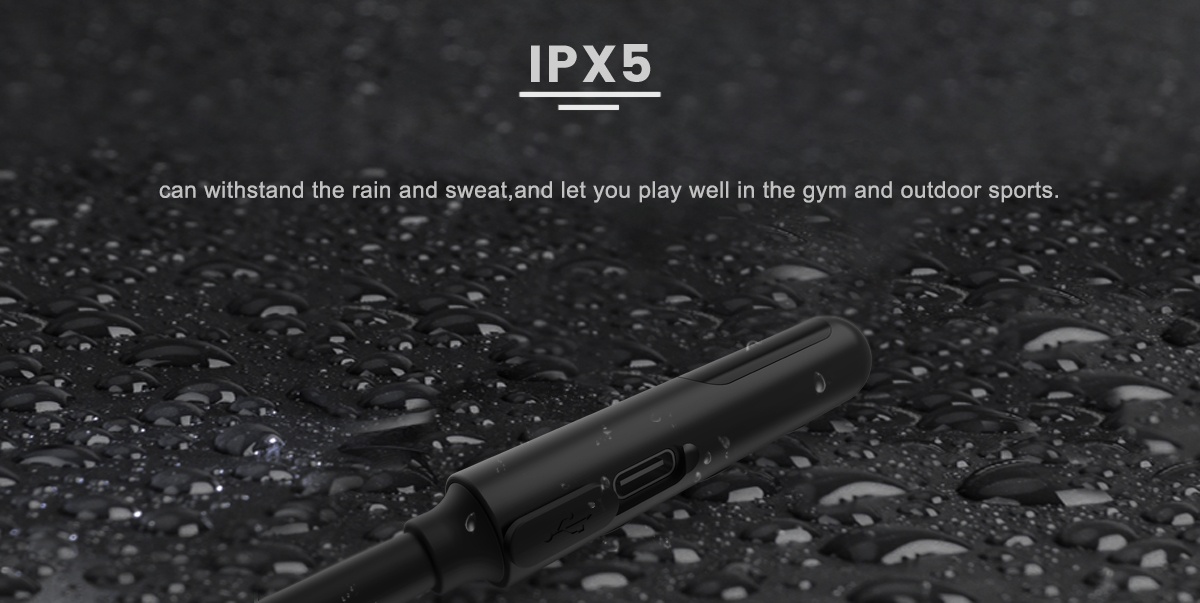 ---
Powers on like magic!



Instant power on and off works absolutely flawless, Just turn on bluetooth and the earbuds will instantly connect to your smartphone.

---
WHAT'S IN THE BOX?

1 X Tenwin TW-N12 Neckband earphones, 3 X Eartips (Small, Medium and Large)
1X Type C Charging Cable, 1X Instructions Manual

---
MADE FOR YOUR EARS
Train with your favourite playlist with the Tenwin TW-N12, the secure comfortable fit will ensure the earbuds stay put even during a rigorous HIIT workout.

---
TAP TO CONTROL
Press once – Play/Pause Music
Double press – Previous/Next Track
Triple press – Volume Increase/Decrease
Press & hold for 2 secs - Siri & Google Assistant

---
Soft head bow, feel good!

The soft head bow with memory, will not deform after long time use, feel good, waterproof grade IPX5, and sweat corrosion.

---
Magnetic earbuds with secure fit!
The earbuds are magnetic and fit firmly and comfortably for a long time. The product design conforms to ergonomics.