Style has a new address. Elegantly designed and aesthetically premium, Tenwin TW-T16 has stardom etched all over the earbuds. Crafted by the masters for the artist in you. Bring music into your soul and style into your life with the all new Tenwin TW-T16.
---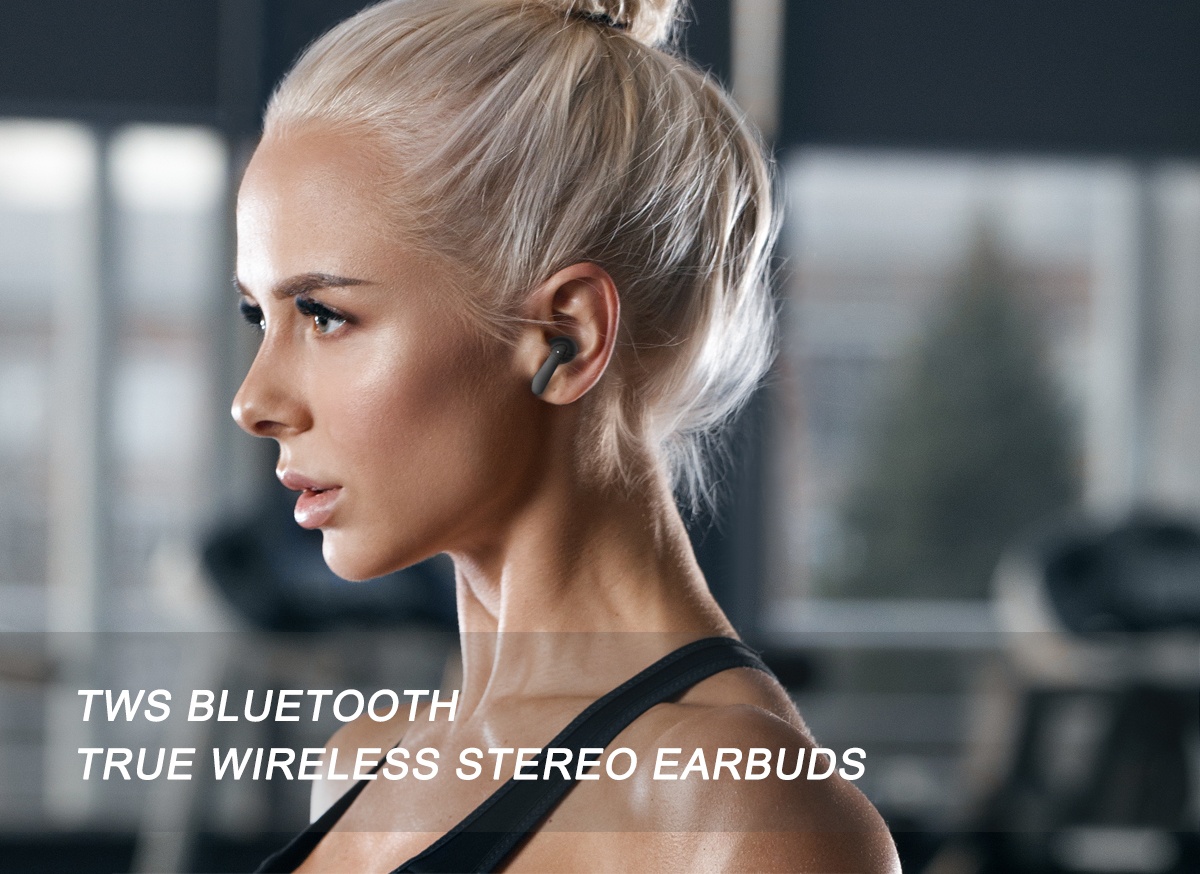 FIRST IN CLASS CROSSOVER TECHNOLOGY
Enjoy the highs, mids and lows in its perfect balance with the latest Tenwin Technology in the TW-T16. Designed for the immersive effect, specially crafted for the audiophiles.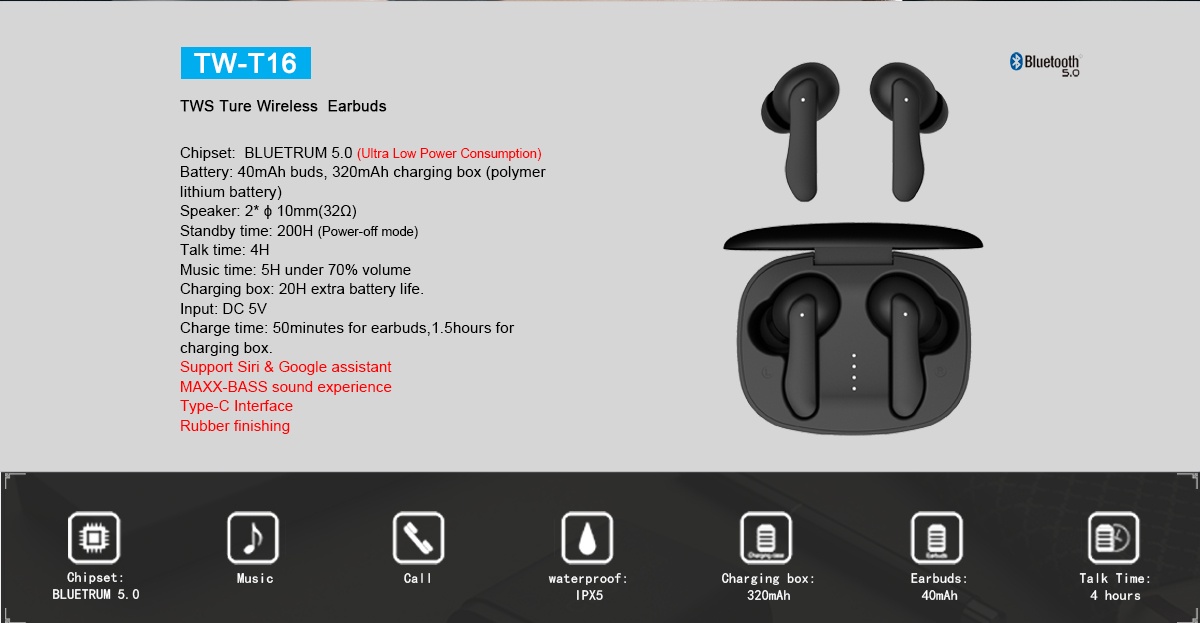 BLUETOOTH CHIP
The Tenwin TW-T16 Bluetooth Neckband earphones are equipped with the latest V5.0 technology that supports high-speed data transfer, strong performance, and less power utilization that makes it perfect for those extra hours of operation.
Using the high-performance and low-power BLUETRUM chipset.

NEW COLORS, NEW BEATS
Admiration has a new colour and sound has a new beat. The Tenwin TW-T16 now is available in 6 vibrant colours,Black, wine red, pink, blue, green, gray. Add a little more colour to your life by adding these stylish true wireless earbuds from Tenwin to the cool tech things you own.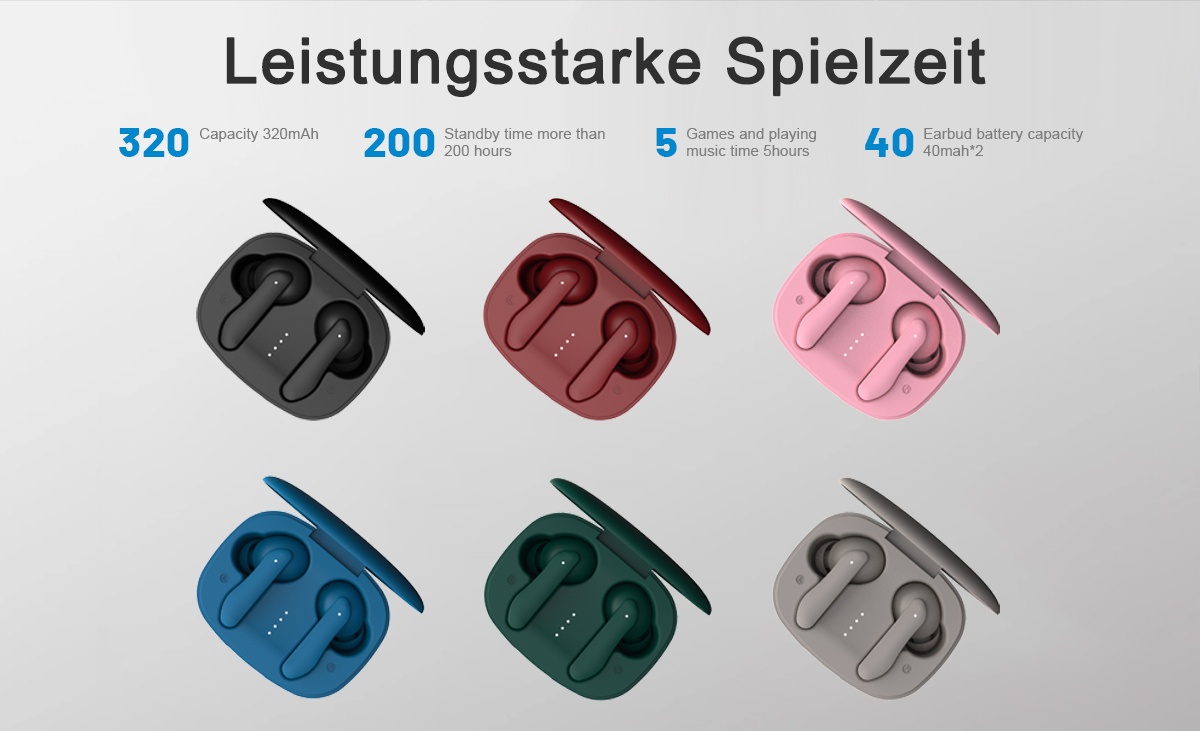 ENGINEERED FOR THE OUTDOORS
Highly adventurous earbuds, engineered to withstand abuse from water, mud or dust. Comes with in-built shock-proof nano casing for extra protection for unseen circumstances.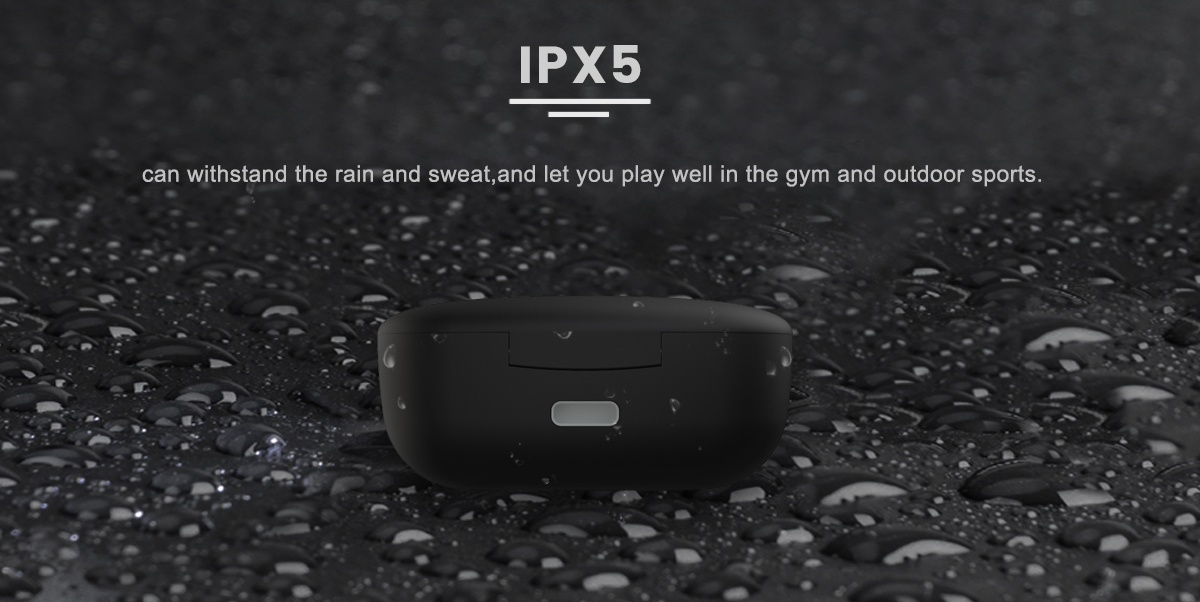 PAIR IT, PLAY IT, GAMING, MUSIC.
The Tenwin TW-T16 wireless gaming headphones are able to easily connect to any mobile device and experience quick pairing and stable connections. Don't let wires limit you.
Enjoy music on the go and stream from up to 33 feet away while you get your work done, sweat it out, or just lounge by the pool.

WHAT'S IN THE BOX?

1 X Tenwin TW-T16 TWS true wireless stereo Earbuds, 3 X Eartips (Small, Medium and Large)
1X Type C Charging Cable, 1X Instructions Manual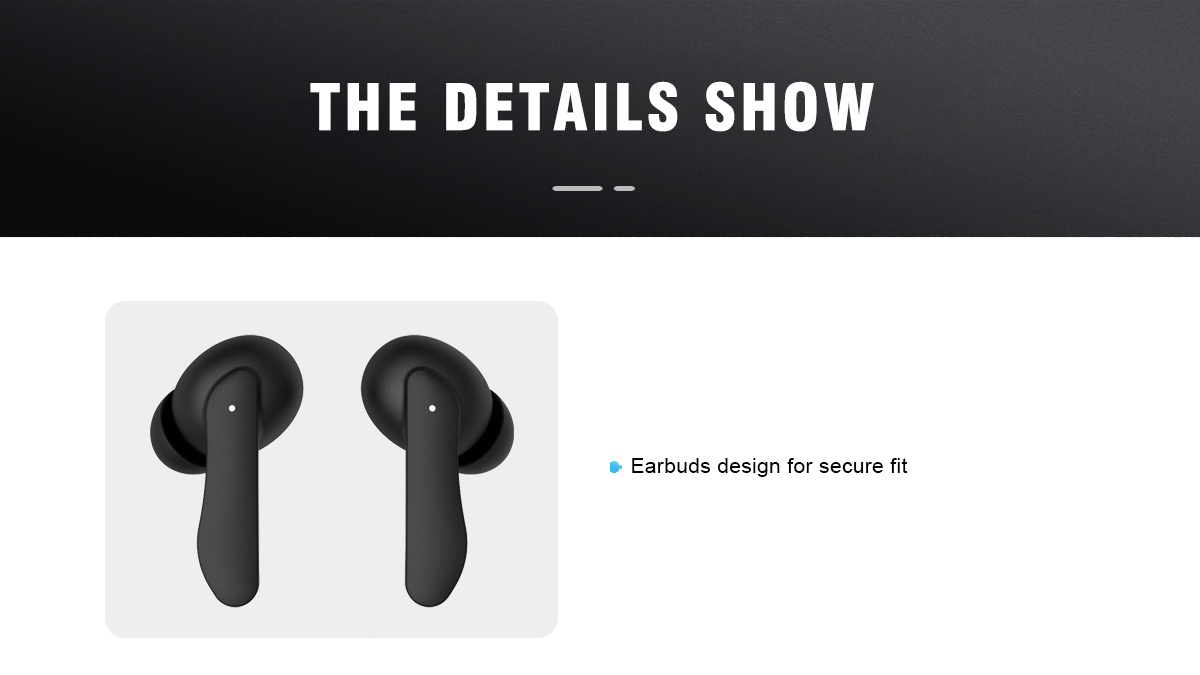 TALK TO SIRI AND GOOGLE
Enabled with intelligent voice commands from Siri and Ok Google, your everyday tasks, reminders and to-do lists are just a word away.
---

STYLISH LED INDICATORS

Comes with LED indications on both the box and the earbuds. The earbuds carry the logo that comes with backlight. Stylish and elegant, the LED lights further enhance jaw dropping style.
---

Feel better
Using rubber spraying process, feel more comfortable,So light and comfortable to carry, TW-T16 is engineered for a perfect everyday routine. Pop in the earbuds from the case and sound your world all day long.
---

WIRELESS CHARGING + TYPE C
Get up to 5hrs of playtime for your non-stop entertainment on the normal mode donning both Type -C and Wireless charging for your comfort wherever you go.
---